What's happening when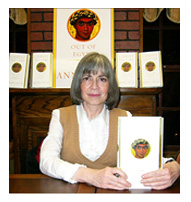 The queen
of the occult has been gone awhile. What's Anne Rice been up to? Getting healthy, finding God and writing her most daring book yet. Sometimes Anne Rice won't leave her bedroom for days on end-and neither would you. Meeting the still youthful-looking Rice, you'd never suspect she'd been ill except that on a warm October afternoon she's chilly enough to have a fire blazing. And if you were expecting Morticia Addams with a strange new light in her eyes, forget it.
"We make good coffee"
; she says, beckoning you to where a silver pot sits on the white tablecloth.