About anne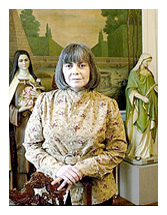 Anne's father
moved the family to north Texas, taking up residence in Richardson, in 1958, when Rice was 16, and she met Stan Rice, whom she would later marry, at Richardson High School. She began college at Texas Woman's University in Denton, but relocated with Stan to California, where the couple put down roots in San Francisco, where Anne attended San Francisco State University and obtained a Master of Arts degree in creative writing.
"I'm a totally conservative person"
, she later told the New York Times (November 7, 1988). "In the middle of Haight-Ashbury in the 1960s, I was typing away while everybody was dropping acid and smoking grass. I was known as my own square." She would not return to New Orleans until 1989.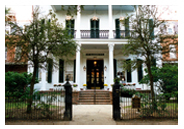 Rice and her husband had a daughter Michele, who was born on September 21, 1966 and died of leukemia on August 5, 1972. Their son Christopher Rice, was born March 11, 1978.